At Blueprint, we like to think that our trend-following proclivities have many applications. Some (like our ability to systematically manage assets for our advisor clients) are certainly more useful than others (like the fresh 2020 pop culture reference that will come when you read on).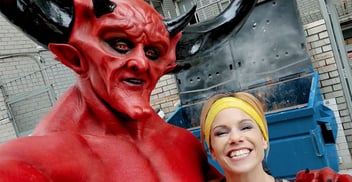 We're not above keeping on the pulse of viral pop culture, such as the recent Match.com commercial where the devil is matched with a woman named "2020." Set to Taylor Swift's rerecorded "Love Story," the ad shows a montage of the new couple having a picnic in an empty football stadium, taking a selfie in front of a dumpster fire, and stealing toilet paper. It concludes with the devil exclaiming, "I just don't want this year to end," to which 2020 replies deadpan, "Who would?"
If this doesn't capture the zeitgeist of 2020 — the year, not the woman! — then, we don't know what does.
Switching gears, back to our primary trend-following focus, the purpose of this briefing is to summarize other highlights from 2020, namely five of our most popular blogs.
THE NEW 20 YEAR STOCK CHART, 4/9/2020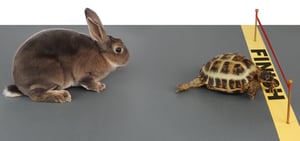 Blueprint Co-Founder Brandon Langley wrote this in the early stages of the pandemic, when stocks and interest rates were flashing red. Set to a backdrop of Tolstoy and Twain, what shouldn't be lost on readers is that the point of the blog is evergreen:
Interest rates in the U.S. have been trending toward zero for a decade, and history tells us that a new approach to asset allocation is required to:
increase the probability of your clients achieving their investment goals, as well as

better managing investor emotions during shocks.



THE ELITE ADVISOR PLAYBOOK, 6/4/2020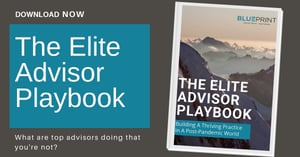 Largely taken from the executive summary of our white paper of the same name, this briefing identifies a framework for elite advisor behavior:
Client Service

Practice Management

Wealth Management

Business Development
While The Elite Advisor Playbook was released before we saw "WFH" stocks soar to unimaginable heights, that trend reinforces the narrative of the Playbook in many ways. Namely, client service, business development, and practice management have entirely new meanings in a post-pandemic world.
YOU CAN'T WIN A TOURNAMENT IN ROUND 1, BUT YOU SURE CAN LOSE IT, 10/20/20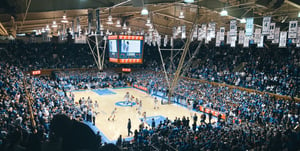 Brandon relished the opportunity to wave his Tar Heel flag at Duke's expense here. Hopefully, you're willing to get past that, because the real point of this briefing is the cautionary tale of the California Public Employees' Retirement System's decision to eliminate a portfolio hedge, which came back to bite them during the coronacrash.
The story highlights an important distinction in how Blueprint approaches risk management, as well as the role trend following plays in achieving a client's long-term investment objectives.
ESG INVESTING: ON PAR WITH VALUE, GROWTH, OR MOMENTUM? (PART 1), 9/17/20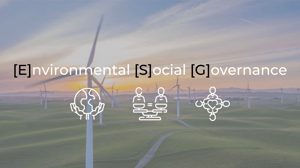 This was the first in a series of ESG briefings that took cues from a white paper published by the CFA Institute. Their main findings served as a framework for us to opine, and in this piece we Blueprint Co-Founder Jon Robinson kicked things off by evaluating early obstacles and an entry point for ESG investing.
As explained in the blog, Blueprint is a pioneer in the sustainable investing space. We think we have a lot to offer by way of defining the asset class, shaping the way the investing community constructs solutions, and partnering with advisors so they can deliver superior solutions to their clients.
FAMOUS STRAW MEN: THE SCARECROW AND THE BEST 10 DAYS RULE, 3/19/20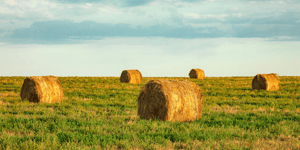 We enjoyed rereading this one for a number of reasons, not the least of which being that lessons from "The Wizard of Oz" are always welcome. Here, Brandon channeled the Scarecrow to debunk the 10-days rule.
Published right as the markets were buckling due to the onset of the coronavirus, the moral of the story is that providing a more comfortable ride can give advisors an important moat in this increasingly competitive industry. More importantly, it allows their clients to stay the course during unprecedented periods in market history.
HAPPY NEW YEAR FROM ALL OF US AT BLUEPRINT
And there you have it — 5 of the most popular blogs that you all, our readers, "voted" on vis-à-vis your visits to our website.
We made a lot of analogies in 2020 and had plenty of fun doing so.
Thank you for all of your continued support of Blueprint, and we hope that 2021 brings us all brighter days.