Blueprint's core client is the independent financial advisor. They tend to be planning-focused, tech-savvy, and very entrepreneurial, as many either started as an independent or broke away from a wirehouse. Over the years, we have developed institutional knowledge about the behaviors, tactics, and strategies employed by the most effective advisors – advisors worthy of being called "ELITE."
The Elite Advisor Playbook takes these instructive examples and provides a framework around four areas of focus:
Client Service

Practice Management

Wealth Management

Business Development
During periods of extreme uncertainty, such as the last few months, elite advisors must have a pre-determined plan to communicate and operate effectively. No one can completely plan for an exogenous event like a global pandemic, but having robust processes and systems in place before the shock can reduce the damage and allow for much greater continuity and future growth.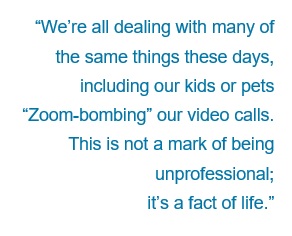 At Blueprint, we understand that financial advisors are under an immense amount of pressure to provide value to their clients and differentiate themselves from other advisors (including robots!). It is no easy task. Fortunately, in the digital age, one can find instructive examples for business model innovation, both inside and outside the advisory world. In this spirit, the objective of this playbook is to define what it means to be an elite advisor in 2020 and offer guidance as to how an aspiring advisor can take the necessary steps to achieve elite status.
In addition to providing outsourced investment management, we also have a network of trusted partners that can help you digitize your communication efforts and create a broader systems architecture in route to your firm achieving the status of an elite advisory practice.
We welcome the opportunity for a conversation and request your feedback on this paper.