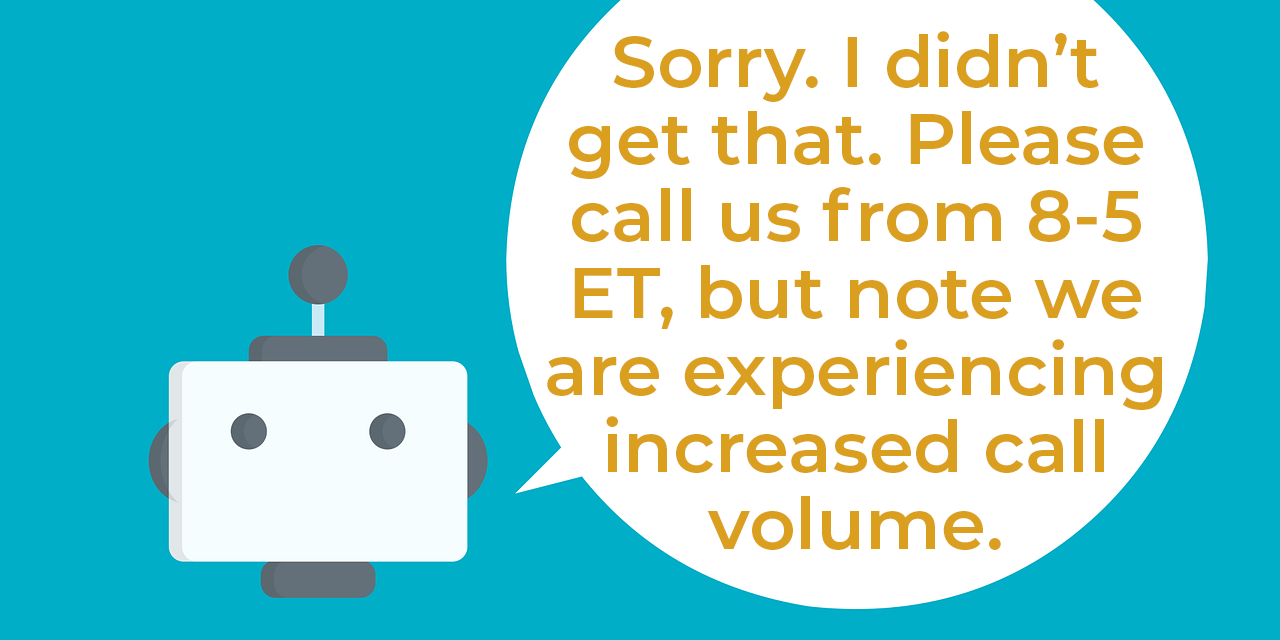 Call me a luddite if you like, but few things annoy me as much as when I navigate to a new webpage and that, "How can I help you?" box pops up on the lower right. That chatbot entering uninvited always sends me on a frantic search for how to make it disappear as quickly as possible.

Those bots have fully infiltrated the online world: banks, municipal governments, dental offices, nonprofits. Even a robot for my neighborhood grocery store recently wanted to talk to me when I simply needed to verify the hours!

I think about this scenario as it relates to investors. With so much money moved into robo-advisors, what is the experience going to look like when REAL people have REAL questions? "How did the S&P close yesterday?" is easy for a robot. But what answer is going to pop up when the question is, "The market is collapsing! What should I do?" or, "How do I reduce risk in the midst of this volatility?"

More to the point of this blog: How different would the answer be if it were coming from a trusted financial advisor?