Last May's blog, in which I shared our observations about the Robo industry, if you can call it an industry, is proving to be on target. You cannot charge a fee for something that should already be free (Beta), and ignore the one thing that you can charge for, advice and a human touch! The list of robos in the graveyard is the proof.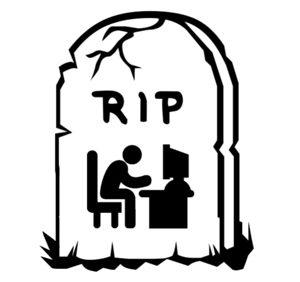 This week's article in Barron's (What's Killing the Robos?) gives us a quick summary of the casualty list and foretells a continued shift in strategy by others in the space. But as I suggested last year, the investment in energy and time (and huge $$$s) in the robo approach to investment management is ultimately valuable for the advice industry, and for that we should be grateful, and offer our respectful condolences. There are many benefits we will witness in the future from these purported failures.
Why should we care?
Who has used bubble wrap or WD-40? Or knows someone with a Pacemaker? All three were the result of failed attempts at new technology. And clearly the first iteration of Apple Inc. was not a success, yet now we cannot live without our iPhones and other gadgets. In much the same way, this recent iteration of concepts, algorithms, technologies and approaches guides the future state of the advice industry towards necessary efficiency. The advisor's focus needs to be on the client, not on internal activities and operational details such as due diligence and trading. Specifically, portfolio selection should be more of a strategic decision, than a day-to-day task. New and innovative technologies are the key to an efficient and client-focused practice.
Elite Advisor Behavior
We have written and will continue to write about our observations regarding the difference between elite advisors, those with above-average growth and client retention, and the rest of the industry. Those who can reflect on the EVOLUTION of the industry will productively embrace the positive changes, and relentlessly employ new approaches and technologies to improve their practice. The remainder will fear all change as a REVOLUTION, and be relegated to rehearsing and practicing for a game that is no longer being played.
For more thoughts on ways to evolve your investment approach visit www.blueprintip.com
---
Sources: Barrons, Wealth Management.com, Investment News
Recommended reading:
More Robos Pivot to the Advisor Market – Wealthmanagement.com
Are Regulators Equipped to Monitor Robo Advisors as Fiduciaries? – Investment News
Robos Early Casualties – Barron's
Rise of the Machines (How to Retain Your Advantage) – Episodes 1, 2, 3 – Blueprintip.com