Approximate reading time: less than 3 minutes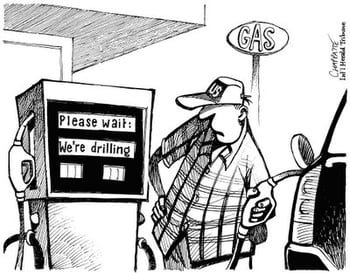 When something happens that has never happened before, do we assert it was unpredictable? On Monday the front month contract for WTI crude oil went negative in price and traded there, as holders were attempting to get rid of the obligation to take delivery. How much can I pay you to take my oil? Amazing. Times like this challenge everything we think we know about the financial world and beg the question, 'can anyone really predict the future value of any asset?' What is the truth? I think the answer is up to the reader, but we believe that no one really can.

Read on.
'But It's Never Happened Before!'
It's a common refrain in the same genre as 'this time is different' and 'history repeats itself'. A CEO will defend strategy while being challenged by an analyst, both of whom believe with integrity that they are reading the future correctly.
The market does not care that something has never happened before.
Neither do we. And we therefore believe the only information of clear value is the price of an asset as determined daily by each respective market.
History Does Have a Story to Tell
As has been said many times before, a picture says a trillion words (the modern version anyway). The 120 years of Dow History picture below presents a story that during many periods of challenging financial conditions, the value of the market has not only recovered but moved on to higher prices. And history tells us our broad stock market reveals a picture a of entrepreneurship, productivity and ingenuity. It illustrates a powerful free-market economy and the blessings enjoyed as a citizen of this great country of ours. But it does not predict the future!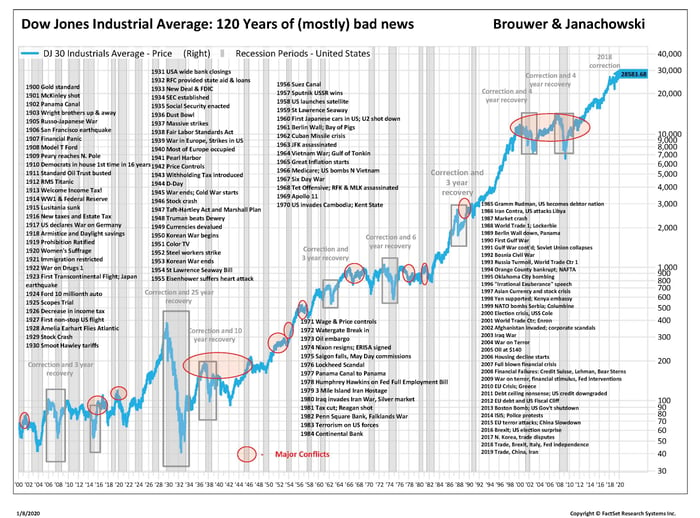 In fact, consider what this chart tracks. Not earnings, interest rates or cash flows, but literally the simplest data point you can find – PRICE. It is the closing price of the DOW over the last 120 years.
Why Price Matters
As my partner Jon says, "the price of an asset at the close of a day turns what was into what is". And the trend of the price of any asset gives us clues about what direction it is headed. Note that I did not say price predicts direction, but it offers clues.
So back to what has never happened – it has now happened. Oil has cratered. What do we know? We know that tracking the price trend over any number of time frames would have suggested a downtrend early in February and indicated an investor might do well to sell or short the commodity.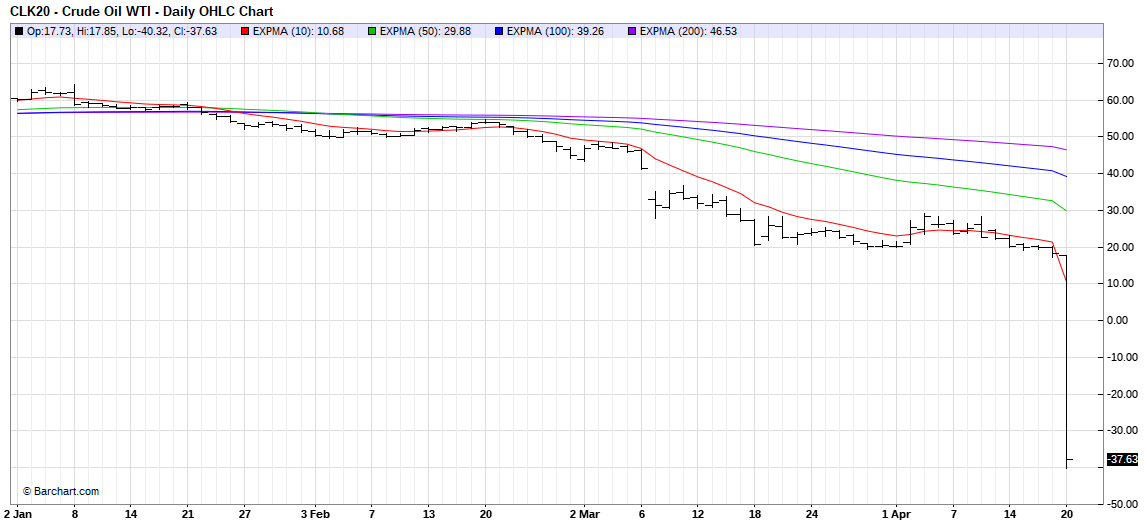 Avoiding Catastrophic Losses
Simply tracking the price would have allowed a glimpse into the future. Not in the future direction of prices, but in your reaction to them at various levels. Hindsight is always 20/20, and in this case the trend could have easily reversed itself. But the fact is no one knows the future, and a catastrophic loss requires an asymmetric result to regain the prior value. Stepping aside based on the price trend allows investors at least the opportunity to maintain buying power and increase the potential for future compounding.
What Is the Real Truth?
Attempting to predict the future is just short of a fool's errand. I say that with great respect to all the brilliant people that attempt to predict market outcomes. But after 30+ years in this business I am convinced now more than ever that only once in a while can a market prognosticator get it exactly right.
Tracking an asset's price will not get it exactly right either, but it will consistently tell you the truth.
From the team – As we continue to address this terrible virus as a nation of neighbors, we hope that you and your families are all safe and healthy. We are grateful for the relationships we have with you all. Blessings, The Blueprint Team
Click Here To Receive Our Monthly Updates
---
For more thoughts on ways to evolve your investment approach and reduce the impact of human behavior on investment decisions visit www.blueprintip.com