While advisor practice management has long been a part of our content cadence, the response to our recently published whitepaper, The Elite Advisor Playbook, has left no question as to how we can continue to help advisors seeking to deliver excellence both in asset and practice management. We knew there was an appetite for these ideas but must concede we underestimated the extent to which financial advisors are yearning for practical solutions.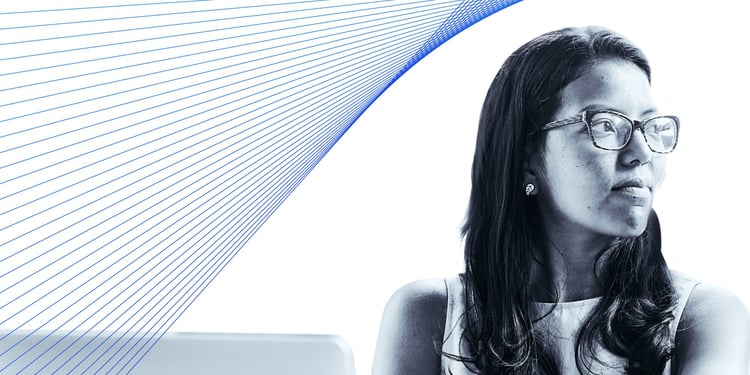 Upon reflection, the best way we can explain the reaction is that the resources presently available to advisors are binary and insufficient, falling either into the category of readily available but unhelpful fluff piece advice or extremely expensive black box solutions from McKinsey or some other high-end consultant. We believe that somewhere in the middle is the opportunity to provide practitioner advice that can help advisors grow their business.
The operative word above is "practitioner." As articulated in the playbook, Blueprint's core client is the independent financial advisor. They tend to be planning-focused, more tech-savvy, and very entrepreneurial, as many either started independent or broke away from a wirehouse. These advisors embody many of the elite characteristics described herein, which gives us a keen perspective on the key differences between average and elite advisors. Equally important, we have been taking our own medicine and employing many of the same tactics we are preaching. We know firsthand both the trap doors and the payoffs.
With this as a background, McKinsey's 9th Annual PriceMetrix Report caught our eye this past week. Titled "The State of North American Retail Wealth Management," it focuses intently on unprecedented challenges to North America's wealth managers as the COVID-19 pandemic plays out.
The report concludes--somewhat annoyingly--with a set of questions that wealth managers must grapple with over the next several months. Here, we answer those questions through the prescriptions described in The Elite Advisor Playbook.


1. How have the needs of my clients' changed, and what have I done to change and meet those needs?

Today, the fact is that elite advisors are great marketers and excellent communicators. This requires significant change and adaptation for most advisors, yet the most attainable way to be a marketer is to repurpose written client communications as outbound marketing campaigns to prospects and to track these touchpoints with a comprehensive client database (CRM).


2. Are there things I should stop doing?

YES! Elite financial advisors focus on client service above all else. Therefore, we strongly advise that advisors cease doing everything that does not involve client service and advice, or as important, business development. The opportunity cost of focusing on anything else is too great. As an asset manager, we are pleased to point out that this 'stop doing' list includes asset management. Investment outsourcing is a key tool for elite advisors.


3. Are there ways to extend my services to others whose needs are not being met by their current advisors?

In the Elite Advisor Playbook, we detail how advisors can implement scalable practice management systems. This includes an explanation of how to datafy customer exchanges, software every activity, and get the information flowing. This automates rote tasks and allows the advisor to spend more time either advising existing clients or attracting new ones.


4. As both my clients and I become more comfortable interacting digitally, should I make permanent changes to my service model? Perhaps expand my offering to serve clients in other jurisdictions?

In a digital, and especially a socially distanced world, a client checks their advisor's blog and videos for the emotional reassurance they require and deserve. Elite advisors are constantly communicating to provide reassurance and the best way to do so is with many communication channels. Inherent in that statement is our belief that the client experience should be enhanced permanently by digitization, and not just in response to the pandemic. And yes, we have found that video meetings are not only acceptable and effective, but that they allow for more members of our team and the client's team to participate without regard to logistics or expense.


5. With market performance enticing younger investors into the capital markets, am I doing enough to manage the demographics of my business through marketing, segmentation, and service delivery?

Despite all the changes in the financial services industry, the advisory business remains human at its core. It is true that younger cohorts have been attracted to a digitized service delivery, but in a post-pandemic world, is that relevant anymore? We believe that elite advisors have figured out that digital communications are a means to an end with the goal of fulfilling all of their clients' emotional needs, not just those of the younger ones.


Past is Prologue
The results of the McKinsey study echo a theme we continue to witness and emphasize. In order to remain or become elite, advisors must continue adapting to the changing environment while staying true to the core principles which stand the test of time.
Fortunately, where there is need for change there is also opportunity to improve, refine, and grow. We would love to hear from you on how your firm is tackling these issues.
You can download a copy of the Elite Advisor Playbook by clicking here.
Click Here To Receive Our Monthly Updates.
Jon Robinson
Co-Founder & CEO
e: jon.robinson@blueprintip.com
c: 336-451-9792