For the modern-day financial advisor, it's all about keeping clients on a straighter path toward the long-term goals they have agreed upon with you. Right?

And there's piles of research showing that advisors who demonstrate a high degree of behavioral friendliness tend to have clients who are more solidly anchored to their financial plans. The benefits of commitment to the plan for the client is obvious, but there is also a knock-on benefit for advisors in that they usually see less client attrition.

How do you measure up in this regard? A new quiz will give you a score in just a few minutes.


The Symbiotic Relationship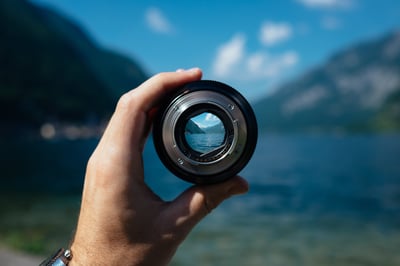 The advisor-client relationship presents an opportunity for a "win-win-win," as Michael Scott would say.

For advisors, success involves retaining clients by being relentlessly focused on financial plans, which has two parts:


First, it is developing the roadmap that helps a client achieve their goal
Next, it is guiding the client to stay anchored to the plan even in times of euphoria, fear, volatility, change, and every other cycle the market will go through at some point

For clients, success means sticking to the plan up until its intended, pre-determined end date – with an exception for when goals change, of course.

You're probably tracking with me so far, maybe even nodding your head (literally or figuratively). And yet, this is precisely the spot where those of us at Blueprint have noticed a divide among the advisors we speak with. The head nodding doesn't always extend into portfolio construction.

Facts, Feelings, and the Grey Area in Between
We find that some advisors, when building portfolios, focus their analysis solely on quantitative risk/return metrics. They have chosen – sometimes unintentionally – to disregard how each holding influences investor behavior.

We think that's short-sighted because it misses a key consideration: How is a client going to feel about each investment's movements and outcomes in both up and down markets?

Practically speaking, the optics can become difficult to defend if an advisor must continually explain why it's worth sticking with a certain investment because of its downside protection benefits, despite the fact that it consistently pulls down performance during rising markets. Similarly, if a client simply can't stomach substantial divergence from traditional benchmarks, but their portfolio uses instruments that run counter to that tolerance, the probability of them abandoning the plan increases.

Advisors whose approach to downside protection is behaviorally friendly often are better equipped to navigate these waters.

How Do You Measure Up?
Blueprint's "How Behaviorally Friendly is Your Approach to Downside Protection?" quiz taps into this qualitative – and too-often overlooked – input for making challenging decisions about how to manage downside risk for your client portfolios.

Upon completing the quiz, which takes only a few minutes, you'll receive a score and some analysis about whether your responses indicate a high, moderate, or low degree of behavioral friendliness.

I welcome any feedback you have about the quiz or how you scored.

And, if you haven't yet, you may also be interested in downloading "An Advisor's Guide to Downside Protection." Behavioral friendliness is a key consideration in the Guide, which objectively illustrates the pros and cons of 11 traditional, hedge, and tactical/alternative approaches commonly used as an "insurance policy" to protect a portfolio during market downturns.
---