The Impact on Advisors (Does Free = Free?)
A frequent topic in our writing is the changing landscape for advisors and investors in terms of the cost of doing business and the impact of technology. With so much rapid change taking place in the industry, there has not been a shortage of material. In fact, it was only a few years ago that things like trading commissions were a major consideration when developing investment strategies. What are now mainstream approaches, like passive investing, robo-advising, and low to no commissions, were once either obscure or did not exist. We are now simultaneously experiencing peak passive and a new low in the race to the bottom on fees.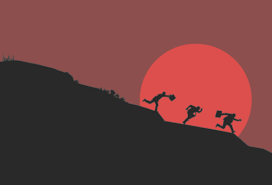 The race to free crossed another milestone this week when Charles Schwab announced it would reduce the commission cost of all online equity trades (stocks, ETFs, and options) to zero effective October 7. TD Ameritrade (TD) and E*Trade immediately followed but preempted Schwab with an October 3rd effective date. Other big players are holding out for now, as the industry digests the implications. While it will take time to process this change and determine its full impact, we want to provide our perspective on the winners and losers.


Loser: Broker Shareholders
After Schwab's announcement, the stock price for the major brokers took a huge hit, with Schwab falling almost 10% on 10/1 followed by daily declines of over 3% and just under 4%. Brokers with a larger percentage of revenue from commissions, such as TD, were punished more severely, falling over 25% after the announcement. Clearly these firms believe the no trade fee decision to be wise for the long run, but only time will tell if shareholders will end up being winners.
Loser: Non-Fiduciaries
Schwab's announcement and the ensuing wave of followers represent another blow to financial professionals making a significant amount of their revenue from product and transaction fees. Investment options at a low cost that do not compromise performance are quickly becoming an expectation among clients/investors. Combined with regulatory pressure to seek investors' best interest (Reg BI), this expectation means practices benefitting from commissions must pick up the pace in their evolution if they wish to compete with full-time fiduciaries.
Winner*: Investors
Having access to the world of equity products with no transaction costs is obviously great news for investors trying to close the gap between market return and realized investor return. However, we place an asterisk (*) for one caveat to this otherwise positive development. Up to this point, the race to zero fees has centered on passive instruments with the goal of keeping clients invested with minimal disruption. For example, commission free products, or those recently introduced with zero internal expense ratios, have typically been passive in nature. Aside from a common limitation on the number of free trades at brokers such as E*TRADE, zero cost for unlimited online equity trades represents an unprecedented move which could encourage excessive trading and other sub-optimal behavior among investors.
Winner: Fiduciaries
As with many other developments taking place, the move to zero commissions provides another boost to fee-only advisory professionals. There are three reasons coming to mind:


Better experience for existing clients

Compelling story for prospects

Falling cost of asset management



For advisors with an existing process of managing client portfolios internally (#1) or for those who predominantly outsource this activity (#3), the reduction to zero simply lowers their cost of manufacturing and improves the probability of achieving a client's goals and objectives. The expense reduction increases margins while also delighting clients, hopefully leading to higher retention. This also provides a compelling story for prospects who want to take advantage of the change but have a fear of trying to do so themselves. Advisors with mature processes should be able to capitalize quickly.
Winner: Asset Managers
For Blueprint, the race to zero is very positive and consistent with our goal of democratizing strategies once only available to institutions and high-net-worth individuals. We welcome any and all developments in the industry supporting the following:


Strengthening the fiduciary standard,

Increasing transparency, and/or

Lowering costs


On a practical level, zero trade cost means we can evolve existing strategies and create new ones without the constraint of fees on the final net return. Our research department has completed its happy dance and now the work has now begun on how we leverage these industry changes to further benefit our partnering advisors.


Any significant change creates winners and losers. Schwab's announcement showed that anything is possible, and advisors must be ready to respond constructively and not be paralyzed by the next salvo in the race to the bottom on fees. Fortunately for those actively pursuing the clients' best interest, almost all the recent changes have continued to bolster their message rather than discourage it.


For them, it is important to capitalize by taking market share and avoiding complacency. Otherwise, they miss a valuable opportunity to grow their business and improve their clients' experience before the tide turns - either in terms of the industry, or in terms of the market itself.
---
For more thoughts on ways to evolve your investment approach and reduce the impact of expenses and trading costs on your portfolios visit our website.