Episode 2: Define Your Superiority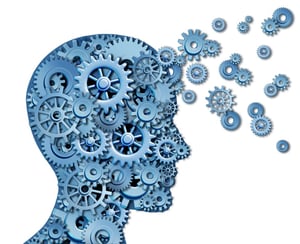 In Episode 1, we discussed how elite Advisors are focused on achieving client goals while living in a rapidly changing environment – today many investment services that were once high value are now freely/cheaply available. (To read Episode 1, click here.)
In Episode 2, we want to describe what sets Advisors apart from the robots, and highlight client motivations for investing (with people!). Most importantly, we offer ideas for how Advisors can cement their advantage over the robots by improving the overall client experience.
For example:
1. Be the general contractor: When building a house or completing a large renovation, an early-stage decision is whether it is better to hire a contractor to execute the work for a fee or to simply do the work yourself. A main motivation for hiring a professional is the peace of mind provided to you by the professional's expertise in project management, namely their ability to address concerns while staying on time and on budget. It is the desire for a good experience and the increased confidence that your goal will be realized that justifies the added expense.
2. Remind them you are human: A large part of providing an enjoyable experience is the human element. This is something that no robot can provide or even simulate effectively (at least not yet). A well-timed hand-written note, attending a wedding or funeral, helping a client stay the course or find ways to save money are just a few examples of the competitive advantages Advisors have over the robots. Picking the hot stock or trying to beat the market is exciting and may seem like the best way of growing your clientele, but it detracts from an Advisor's highest impact activities - proactive communication and relationship-building. Studies show that these are the distinguishing characteristics of elite Advisors…not asset management. In fact, when trying to do two things well at the same time, both usually end up below average.
3. Focus on achieving goals: If the uniquely human aspects of the advisory business are the most important and occupy a majority of time, do Advisors then have to sacrifice delivering superior investment performance? Answer – No, if the right processes (and/or partnerships!) are in place. To understand where the human and robot elements intersect for Advisors, one must analyze the motivations for investing in the first place. Reasons abound, but at the highest level an elite Advisor focuses the clients on a financial goal such as those below:
Retire comfortably

Create income for spending

Fight inflation

Provide a legacy
How should elite advisors then measure the achievement of financial goals? The market can exhibit wildly various behaviors within any timeframe. In any ten-year period going back to 1950, investors could have had investment results ranging from excellent to awful. Investors and even Advisors have zero control over how the markets will behave when they choose to invest; all they can hope to do is optimize the performance of their account over this random window of time. An elite Advisor recognizes this and will utilize a process that does the following for clients, no matter the hand they are dealt in terms of market conditions:
1. Improve the odds of making the 'goal' return
2. Significantly reduce or eliminate outcomes that would cause financial distress
3. Reduce or eliminate the amount of time that the client's investment is 'off-track' from reaching the goal, reducing the need for lifestyle changes
4. Better yet, do all 3 to reduce stress and improve the 'experience' of investing
If the items above are characteristics of an elite Advisor from an asset management perspective, then what are the market metrics that measure them? For number 1, it is the compound growth rate of capital over the period in question. For numbers 2-3, it is the maximum drawdown and volatility of the capital over time. The combination of these will accomplish number 4.
At Blueprint we have substantial evidence of a better process to help elite Advisors stand apart from the robots and help investors achieve their financial goals. Our process also levels the playing field by utilizing technology to make Advisors more valuable and efficient rather than attempting to make them obsolete. From automated rebalancing and tax efficiency to utilizing almost exclusively commission-free and low-cost ETFs, Blueprint incorporates all the latest asset management innovations of the ROBOTS while providing much more in terms of risk management.
For all the operational and cost efficiency robots and passive indexes provide, they simultaneously suffer from a severe lack of risk management. We will discuss further in Episode 3: Exploit Their Weaknesses.
---
This website and the data herein is not a solicitation to invest in any investment product nor is it intended to provide investment advice. It is intended for information purposes only and should be used by investment professionals and investors who are knowledgeable of the risks involved. No representation is made that any investment will or is likely to achieve results comparable to those shown or will make any profit at all or will be able to avoid incurring substantial losses. While every effort has been made to provide data from sources considered to be reliable, no guarantee of accuracy is given. Historical data are presented for informational purposes only. Investment programs described herein contain significant risks. A secondary market may not exist or develop for some investments portrayed. Past performance is not indicative of future performance.
Investment decisions should be made based on the investors specific financial needs and objectives, goals, time horizon, tax liability, risk tolerance and other relevant factors. Investments involve risk and unless otherwise stated, are not guaranteed. Be sure to first consult with a qualified financial adviser and/or tax professional before implementing any strategy discussed herein. Investors should consider the underlying funds' investment objectives, risks, charges and expenses carefully before investing. The Advisor's ADV, which contains this and other important information, should be read carefully before investing. ETFs trade like stocks and may trade for less than their net asset value. Blueprint Investment Partners, LLC ("Blueprint" or the "Advisor") is registered as an investment adviser with the United States Securities and Exchange Commission (SEC). Registration does not constitute an endorsement of the firm by the SEC nor does it indicate that the Adviser has attained a particular level of skill or ability.
Indexes are unmanaged and do not incur management fees, costs, and expenses. Blueprint's risk-management process includes an effort to monitor and manage risk, but should not be confused with and does not imply low risk or the ability to control risk. There are risks associated with any investment approach, and Blueprint strategies have their own set of risks to be aware of. First, there are the risks associated with the long-term strategic holdings for each of the strategies. The more aggressive the Blueprint strategy selected, the more likely the strategy will contain larger weights in riskier asset classes, such as equities. Second, there are distinct risks associated with Blueprint Strategies' shorter-term tactical allocations, which can result in more concentration towards a certain asset class or classes. This introduces the risk that Blueprint could be on the wrong side of a tactical over-weight, thus resulting in a drag on overall performance or loss of principal.
International investments may involve additional risks, which could include differences in financial accounting standards, currency fluctuations, political instability, foreign taxes and regulations, and the potential for illiquid markets. Investing in emerging markets may accentuate these risks.
Diversification strategies do not ensure a profit and do not protect against losses in declining markets.