It's been 12 years since the last prolonged market decline, a reality that propagates complacency.
Having spent many years in the investment world, it sometimes makes me want to flail my arms and scream, "We've got to wake up people!"...but the living, breathing, human being in me also empathizes with advisors, who have been caught in a tough spot.
Do they hold onto positions designed to protect against the eventual market decline, even though many of those instruments have dragged a bit on performance (and we all know how quickly many clients will point this out) during this prolonged rising uptrend in stock prices?
When considering how to avoid potentially catastrophic market drawdowns, in our view, the right question for advisors to ask is, "Does adding downside protection to my portfolios enhance the long-term benefit to my clients?"
The "why" part of this question is relatively easy, but the "how" is where things can get complicated.


Now Available: A Field Guide for Advisors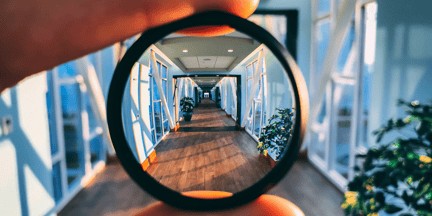 To assist with answering the "how," Blueprint is today releasing "An Advisor's Guide to Downside Protection." We set out to create a field guide for financial advisors, rather than a highly technical spec doc. As such, we:
Evaluate a mix of 11 traditional, hedge, and tactical/alternative strategies that are commonly used as an "insurance policy" to protect a portfolio during market downturns

Consider the practical elements faced by advisors, including implementation, availability of the products/strategies, and investor behavior
Our analysis centers on four critical questions:
Is the approach accessible to the average investor and their advisor?

How well does a particular approach diversify the traditional 60/40 portfolio to provide downside protection?

In addition to providing downside protection, how well does the instrument perform on a standalone basis?

How does each instrument influence investor behavior?
To objectively answer these questions, we apply a methodology that analyzes each instrument of downside protection through two lenses.
The First Lens: The Instrument as a 20% Allocation in a Traditional Portfolio
We simulated the effects of incorporating each instrument of downside protection in an otherwise standard 60/40 portfolio, which we believe to be a fair baseline for goals-based advisors. This allows us to assess how each instrument impacts the traditional portfolio during the four largest market declines since 2000, as well as over the full market cycle from 2000 to 2020.
Here's a sampling of findings from the Guide:
Nine of the 11 instruments preserved capital during all four market declines

The value index failed to preserve capital versus a traditional portfolio in all four crisis periods, and real estate investment trusts (REITs) only preserved capital in one

The CBOE Volatility Index (VIX) was the only instrument that performed positively during all four market declines, but it was also the only instrument that dragged compound returns into negative territory over the full sample

The S&P 500 short-term trend strategy, REITs, and gold offered the best compound annual growth rate since 2000


The Second Lens: The Instrument as a Standalone Investment Strategy
We prescribe a "behavioral score" for each instrument by combining traditional quantitative risk/return metrics with qualitative measures that can be strong indicators of whether, and for how long, an investor will stick with an investment.
While traditional investment evaluation often stops after the quantitative analysis of risk/return metrics, we think this is short-sighted because it misses a key consideration: How is your client going to feel about the investment's behavior in both up and down markets? Practically speaking, if you must continually explain why a certain investment consistently generates losses, even if it quantitatively benefits the overall portfolio, the optics become difficult to defend to clients.



Here's a sampling of the scores outlined in the Guide:
The S&P 500 short-term trend strategy and investment-grade corporate bond index were the most behaviorally friendly instruments

Liquid alts and government bonds landed in the middle

A grouping of instruments were in not-behaviorally-friendly territory: long/short and managed futures (lack of transparency dragged on their rating), as well as gold, REITs, value, the VIX, and the inverse S&P strategy (driven down due to their underperformance and/or drawdown)
The Role of Advisor Preferences & Values
Several findings highlight the major challenges advisors face in attempting to select the "right" strategy or asset to provide downside protection. For example, if solving for drawdown improvement and "crisis alpha," then one instrument could be an obvious choice. However, both the behavioral and quantitative pain from holding that position and seeing it drag on performance over nearly every other environment can be too great for many investors.
Each advisor may uniquely weigh the factors used in our analysis, or they may not value these factors at all.
Therefore, rather than proclaim some absolute truth, our intention with the Guide is to objectively display the pros and cons that emerge from our analysis. We hope the findings can serve as a framework for helping you determine how to employ processes to manage downside risk in your portfolios.
---