In 2009, few could have imagined a 10-year bull market, the longest in U.S. history. To the delight of multitudes of investors (those who remained invested anyway), here we stand, giddy from experiencing record-high stock prices and record-low volatility.

But will it last?

Research shows that two-thirds of institutional investors believe the bull market in stocks will reach its end this year. Further, they expect the next financial crisis to come in one to five years, according to a Natixis survey.

The eternal question for financial advisors:

How do you instill discipline in clients when they face emotionally charged environments?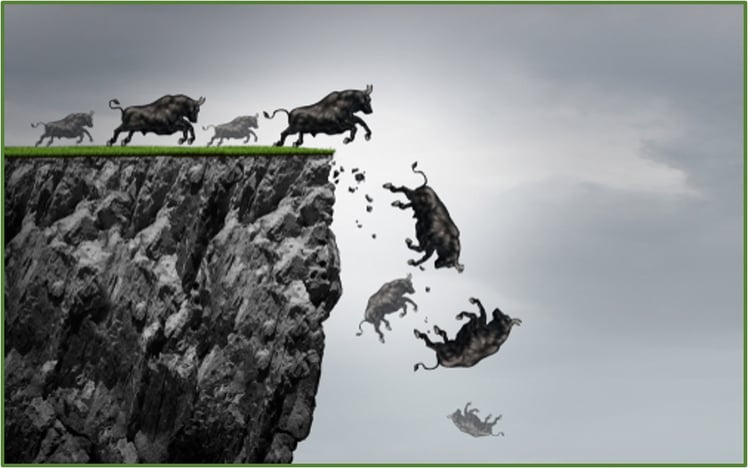 You might say that the motive to maintain discipline in emotionally charged environments is our 24/7 preoccupation. As Warren Buffet explains, "the thing to do is to keep your mind when the world around you is losing theirs."

So, we'd like to ease your soon-to-surface agita with three well-considered remedies.



Focus on the Price Through Trend Following
By using a systematic approach to risk-on and risk-off environments, advisors and their clients will likely yield better results than reallocating portfolios based on headlines that often look in the rear-view mirror. A recent piece by Wells Fargo makes this assertion and we wholeheartedly agree.
Systematic investing itself demands rigor, objectivity, and consistency, and requires a set of precise mathematical methods different from the subjectivity of most fundamental investing.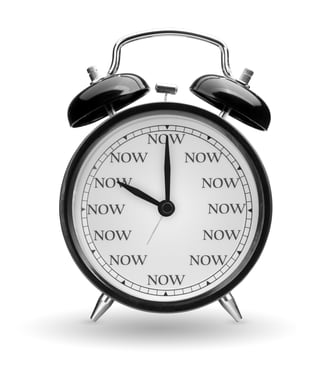 We think risk should be quantified with a predetermined plan in place for responding to it. Therefore, our focus on price through trend following allows us to respond to changing market regimes before the talking heads are shouting hyperbole on your electronic device. Trend following is one component that is built into our broader systematic investment process.
In our systematic investing approach, we use passive vehicles — ETFs, Index funds, and occasionally mutual funds — because in our view this is the most efficient, low-cost method to allocate capital. This approach presumes our ability to systematically add or remove risk by continually reallocating to funds that perform well in the current economic regimes and business cycles.
Think of us as a lighthouse on a dark horizon. We take those opaque black boxes in investment management and shine a light on them to produce crystal-clear cubes of transparency. We monitor four trends, trade eight asset classes, and implement three systems. Learn more here.
Do Not Lose Faith in Liquid Alts
While liquid alternatives have their detractors, we firmly believe they can and do mitigate some of the downside risks and reduce correlation to equity markets. As you know, liquid alts are strategies intent on helping investors diversify and protect against down markets through exposure to alternative investment strategies. We have written extensively about Blueprint strategies offering an "Alternative to Liquid Alternatives" and acknowledge the criticism against liquid alts that claims they are too expensive or too weak to hold up in volatile markets. Still, the unidirectional nature of the stock market over the last ten years has made many asset classes look feeble, not just liquid alts. We think as volatility returns to the markets, certain liquid alts may smooth the ride for investors.
Another pitfall of liquid alts is that it's still a relatively new asset class, so often investors don't fully understand the role of the strategy, and the superior managers might not have a long enough track record to demonstrate their value. But we believe in the democratization of investing and our process is designed to make superior liquid alts strategies more accessible for financial advisors and their clients.
Our third remedy for the potential flattening of the present bull run comes through the lens of human behavior in the context of investing.
Remember Behavioral Finance
By melding our systematic approach to investing with the risk-buffering nature of trend following to create a more palatable liquid alternative, we seek to help financial advisors and their clients keep the perils of behavioral finance at arm's length. In other words, the objective clarity of systematic investing and the volatility dampening of a trend following process should ward off panic selling when the bull run inevitably loses steam.
I'll leave with this assertion from Nobel prize winner Daniel Kahneman:
"If individuals are rational, there is no need to protect them against their own choices."
We invite you to seek fresh and customized strategies to evolve your investment approach. Visit our website at www.blueprintip.com. Or contact one of our founding partners at 1.800.765.6936.